1
« on: October 26, 2017, 10:24:49 PM »
Having survived the events of part 1: Apocollapse, Duke tries to find his way towards the epicentre of the disaster, located right underneath a local venue called "The Kompleks".

The situation is dire. The alien weapon is recharching for an even bigger blast and time is running out. Duke is the only one close enough to get there before it's too late. But deep chasms, collapsed buildings and unstable surfaces transformed the city into a very dangerous and hostile environment.

And that's without mentioning the constant assault of ruthless aliens, sent by their mysterious leader Froyd Eenakee..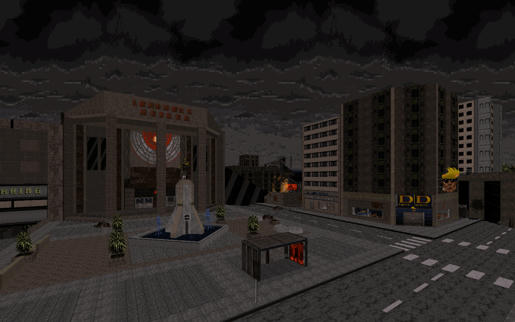 Well there it is. Part 2 of the story. Large city hit by a monstrous quake.
Made for classic/polymost, skill settings are present. I hope you guys enjoy!
DOWNLOAD HERE
CGS review/download